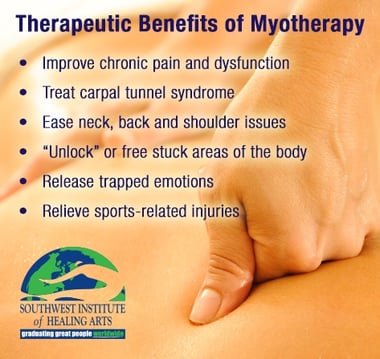 I am a dentist and have been practicing here in the East Valley for the last four years. I love my profession but it is hard on my body, specifically my shoulders and neck. Each year I seem to notice more and more discomfort as I practice and occasionally even when I am away from work. It eventually got to a point where I could actually feel a burning and tingling sensation around my shoulder blades. I would notice this one to two times a day, sometimes while working, but sometimes just driving down the freeway. Knowing I want to practice dentistry for a very long time I have sought out many different professional opinions on how to best manage this issue and to hopefully find some relief. The only real relief I have found has been with massage. I have become a regular to several of the spas in the area receiving 2-3 massages per month, which has been helpful to a point.
Recently, at one of my visits to a local spa, I had a somewhat different experience. I was seeing a therapist I had never seen before so I explained to her my situation and what I have been doing to treat it. Instead of jumping right into the massage, my therapist took the time to discuss the issue and went through some stretches that she wanted me to start doing everyday before and after work. She also discussed posture and talked about how over-used muscles can become a serious problem if not treated. I appreciated how thorough she was and I felt like she actually cared about my situation instead of just going through a routine. During the actual massage I became even more impressed. My therapist used a combination of stretches and deep pressure to loosen up my tight muscles. When I inquired about the interesting techniques she was using she explained to me that she had special training in myotherapy
. She went on to tell me how she had studied at the Southwest Institute of Healing Arts (SWIHA). She spoke very highly of the school and how her education has changed her life and given her the motivation to want to help others find healing and relief. Needless to say, I had an amazing experience and felt fortunate to have met a SWIHA trained massage therapist.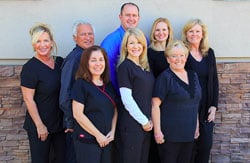 I left the spa that day with my shoulders and neck feeling looser than they had in years. I have now been doing my recommended stretches every day before and after work for a couple weeks and I am beginning to see a difference. I will now only see my new massage therapist for my massages and have great confidence in her knowledge and ability, thanks to her amazing training at SWIHA.
For those seeking to follow a career in massage therapy, judging by my experience, I would highly recommend that you look into SWIHA as a place to pursue your career and your dreams.
Dr. James Heaton is a dentist in Chandler