Parul Agrawal is an internationally-known and highly-regarded author, coach and speaker who has truly taken her passion and created a successful platform that nourishes both her clients and herself! Parul latest achievement is so exciting! What started as juicing and workshops has grown into her having an international presence as a well-known and highly-rated published author. You'll love her story: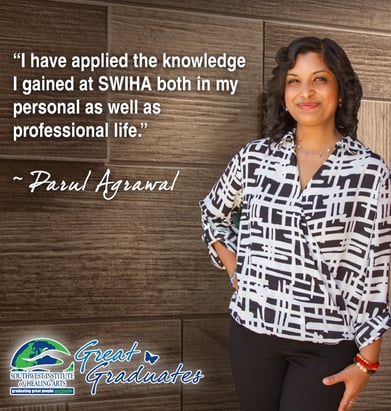 "After taking the Raw/Vegan cooking class at SWIHA I started juicing for myself. With motivation from my SWIHA friends, I decided to go on a juice detox in summer of 2014. To stay motivated and accountable, I started blogging about my detox journey. The Recreation Coordinator from City of Tempe happened to read my blog and contacted me asking if I would like to offer a Juicing workshop to the patrons of Tempe. I already had the qualifications and my company, Parul's Wellness Coaching, LLC was already incorporated, so I jumped at this exciting offer and started offering Green Juicing and Smoothies workshop first at Tempe and then at City of Chandler. Slowly and steadily the workshops became popular and my workshop patrons started asking for more recipes, more juicing tips and more techniques to make juicing affordable and manageable. It was too much to cover in a 2-hour workshop and so I decided to write a small book as an extension to my workshop. In February 2015, I started the work on my manuscript. To my surprise, instead of just a small book it became my dream project. I finished writing my book with 52 recipes by the end of March, 2015, and sent my manuscript to few people for their review, forewords, blurbs, etc. The next few months were spent in editing, formatting and marketing the book. I finally released the book "Juicing for Healthier Families" on October 14th, 2015 and made it to #1 in eight categories on Amazon and Kindle."
#1 Bestseller in Antioxidants and Phytonutrients (Kindle) #1 Bestseller in Food, Drinks and Entertaining in India (Kindle version) #1 Hot New Release Juicer Recipes (Kindle) #1 Hot New Release Juicer Recipes (Paperback version) #1 New Release in Antioxidants & Phytochemicals (Paperback version) #1 In Foods and Beverage in Germany (kindle) #1 in Hot New release Food and Entertaining in India (Kindle) #1 in Hot New Release Healthy Living in India (Kindle)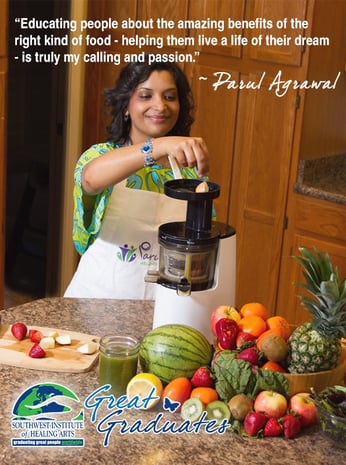 Parul's journey with SWIHA started after she had finished a diploma in Personal Training and Nutrition from National Personal Training Institute. She wanted to learn more about Holistic Nutrition.
"I was looking for a program that was essentially in-class, yet had the option of online learning. Being a new mom, I was looking for a program that could be done in the evenings when my husband was home to take care of my son. I also wanted a program that was affordable and flexible in terms of graduation deadline. I met the admission counselor at SWIHA and asked her if I will be able to do make ups for classes in case I had to miss a session due to my little one being my priority. She assured me that SWIHA understands the challenges a new parent goes through and they will do everything to ensure that I have the best experience in the program even with my other responsibilities. I had a checklist for the program I wanted to take and the Holistic Nutrition program at SWIHA fit all my criteria. While I was touring the SWIHA facility during my admission coach, a sense of peace, calm and serenity came over me. My heart knew this was the place I wanted to pursue my Holistic studies from."
The entire Holistic Nutrition program was immensely valuable to Parul. She shares with gratitude, "I enjoyed each and every minute of my classes. Every cell of my body deep down to the molecular level would dance with joy and happiness after walking out of my Nutrition classes. I have applied the knowledge I gained at SWIHA both in my personal as well as professional life. Even though I had been regularly cooking for almost a decade, the methodologies and techniques I learned in the Raw/Vegan and Whole Food classes took my cooking skills to another level."
Parul's passion for her studies developed while she was struggling to healthily balance a corporate job and working on her Masters in Engineering at the same time. "Before I knew it, I was 30 pounds overweight and had difficulty doing my daily chores. At the same time, my dad who lives in India, had a major heart attack and had to undergo triple bypass surgery. We were in the hospital for two months getting him treated. Once home, we were even more confused because we had no idea what lifestyle/dietary changes would help him and us lead a healthy life hereafter. The dietary/lifestyle advice given by the hospital staff was very misleading. That was truly my wake up call. I decided to learn more about Holistic nutrition in order to help my family. I wanted to learn from an authentic, credible source and SWIHA was that source. I saw a huge difference in the health of my family after implementing the small changes that I learned from just my first class at SWIHA. Once, I started studying about Nutrition there was no turning back. I realized I could make such a huge impact in my health, my family's health and the health of many other people through the power of healing foods. This was way more rewarding than my Engineering job. Educating people about the amazing benefits of the right kind of food – helping them live a life of their dreams – is truly my calling and passion."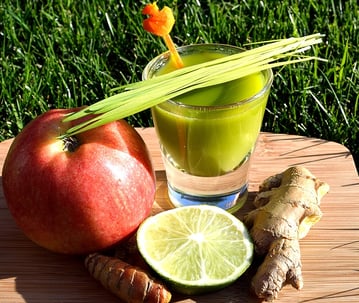 From this educational journey, she founded her business, Parul's Wellness Coaching, LLC. Most recently she has been working as an independent contractor offering Healthy Living services for City of Chandler, as well as, promoting her latest published efforts – a best seller, no less – with the world. "I provide a wide range of services to help individuals and families achieve their wellness goals. My services include a variety of customizable group workshops, hangouts, webinars, individual consultations, wellness luncheons, and lectures that are appropriate for businesses, schools, community groups, teachers, parent groups, churches, home schools, individuals, and more! My program is relevant for individuals old or young, of all shapes and sizes. Rather than being another diet, an emphasis is placed on empowering families and professionals alike to develop and sustain a lifestyle of healthy living."
Some of her incredible programs, and the mission of each, are listed here and were developed with the curriculum and education SWIHA offered her during her studies:
Healthy Living for Families
"The goal of my program is to educate and inform every parent about simple techniques they can implement in their everyday lives to help their children develop and maintain a lifestyle of healthy eating and exercise habits, as well as positively impacting and improving their children's learning and behavior. Parents learn how to impact their children by shaping young tastes, modeling healthy behaviors and practicing healthy shopping, food preparation and eating behaviors. As a result of educating parents, children develop healthy habits that improve their behavior and academic performance and allow them to grow into healthy and happy adults. I believe educating parents and caregivers is important because they are responsible for shopping and cooking for the family as well as modeling healthy behaviors."
Healthy Living for Expecting Parents:
"Healthy Living for expecting parents is a series of educational workshops designed to teach those preparing for pregnancy, expecting, and nursing mothers how to care for themselves and their babies. This program is relevant to moms in all stages of pregnancy, whether they are carrying their first baby or their fifth and made up of three separate workshops, each two hour long that can be taken individually or in sequence."
Wellness Workshops/Webinars
"I offer a wide variety of workshops focused on various aspects of wellness. My goal with these is to provide the patrons of my workshop with practical tools and information that make implementing and maintaining a healthy lifestyle simple. I believe that being healthy is not just about eating healthy food; it is about how lifestyle, exercise, attitude and nutrition positively or negatively affect behavior, learning, attitude, energy levels, attention and much more." Some of the workshops offered regularly are:
Green Juicing and Smoothies 101
Raw/Vegan/ Vegetarian Cooking
Detox for Life
Inflammation, Hormones & Female Health
Back to School Healthy Eating for Kids
Make Peace with Food Through Intuitive Eating
What's Cooking Gluten-Free? Gluten Sensitivity and What it Means!
Wellness Consultations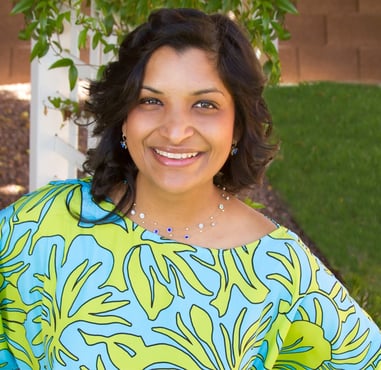 "Health and wellness isn't cookie cutter, and your solution shouldn't be either. I offer a variety of special one-on-one solutions for those who want some additional personal education on healthier living and eating."
Parul offers personal sessions for any of her clients that prefer or benefit more from a one-on-one approach. "My client sessions are very educational. I explain things to my client in a way that is easy to understand and more importantly easy to apply with a busy schedule. My protocol includes dietary suggestions, recipes, resources, support information, etc. Due to my background in personal training I also provide a detailed exercise regime to my clients if need be. I normally like to take baby steps and focus on changing one aspect of lifestyle, exercise, attitude or nutrition at a time before moving to the other challenge. I also offer detailed meal planning, pantry makeover and cooking/juicing instructions to my clients."
Much of Parul's international success comes from her efforts to build her presence online, helping many people on many different outlets. She can be found at all the following sites:
Parul's clients vary, however, the overall motivation they share in working with Parul is a desire to change their lifestyle to a healthier one. "My program is not a weight loss program or a diet. It's more about lifestyle change. I cater to people of all shapes, sizes and age groups. My focus area has been pregnant moms, expecting parents and families with kids in the age group of 3 to 12 years. Kids are our future and we need to inculcate healthy living habits in them right from the time they are conceived in a mother's womb. It has now been proven scientifically that we can shape young tastes and grow healthy eaters as early as in the pre-conception stages. It is my mission to educate expecting parents about simple, sustainable ways they can use to live a healthy, happy life and nurture their baby so that this little life has the best possible chance to a healthy future life."
Parul shares that her training at SWIHA truly helped her create all that she has thus far and intends to grow even more as an industry expert. "When I apply my SWIHA knowledge in my workshops, seminars, blog articles, and so on, I am confident that I am providing accurate, authentic, applicable knowledge from a credible source. Most of my instructors at SWIHA were highly knowledgeable and authorities in their respective fields and I know I can trust them with any information they provide me. Likewise, I know that the knowledge I pass on to others is scientifically-based and comes from a trusted source."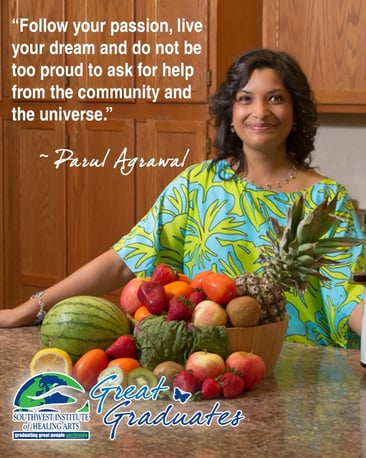 She generously offers advice to fellow SWIHA students and graduates looking to have similar success: "There is no shortcut to success. Today I am an International Bestselling Author, Blogger for Huffington Post, Coach and Entrepreneur but this didn't happen overnight and I still have a long way to go. The starting point however to success is hard-work and persistence. If you are passionate about something, if you have a dream, then follow it with your heart. Give your 200% and never ever give up with the fear of small hurdles or challenges. Remember, slow and steady wins the race. When the Universe sees your dedication, then it will give you back whatever your heart desires. Well, it just has to!"
Will you see Parul in the halls of SWIHA as a student in the near future? It is likely! "Once you enter SWIHA, it's difficult to leave because of the awesome programs offered there. I do plan to pursue my education and learn as many skills I can from some of the best teachers found only at SWIHA. I am really interested in pursuing the 700-hr Nutrition program there. I joined the Holistic Nutrition program to improve my personal and family health. The instructors, fellow classmates and my SWIHA community motivated me to actually use this knowledge not only for my personal upliftment but also for my professional advancements. The community support at SWIHA was tremendous. Each individual is helping every other individual to succeed. No one is competing but working together for collective consciousness. Things that seemed impossible about a year back are now all becoming a reality because of the dream that SWIHA showed me."
Her final thoughts to those who are currently attending or considering SWIHA, "Follow your passion, live your dream and do not be too proud to ask for help from the community and the universe are some of the most valuable lessons I learned at SWIHA. I applied these in my personal and professional life and success followed."